Why a Wedding Venue Virtual Tour?
---
Visualize The Big Day
Any savvy wedding venue wants a soon-to-be newlywed couple to imagine themselves walking the aisle, surrounded by family and friends, at their venue. Pictures can help, but what if you could actually allow a bride to virtually walk the aisle to her awaiting groom? A 3D virtual tour can give an easily accessible first-person perspective to that imagination, and make it much easier for a couple to imagine the wedding experience at your venue. All you need to do is get a virtual tour to show them!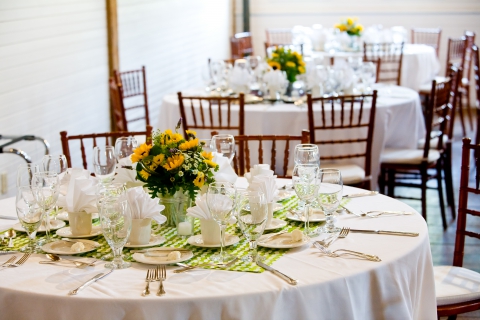 Make Browsing Convenient
For anyone who has organized their own wedding, or experienced a first-hand "bridezilla", planning a wedding is a stressful experience for everyone involved. The number of choices to plan the perfect wedding is truly astounding, and the browsing and decision process is half the battle sometimes. A virtual tour provides as much experiential information as possible, in the most convenient manner available. A virtual tour can't guarantee your venue will be picked, but a potential customer enjoying their stress-free browsing experience will certainly help your odds.